We Invest in You by Investing in Us
You have high expectations, and so do we. So, we invest in quality throughout our organization – from our people to our plant to our processes.
Our People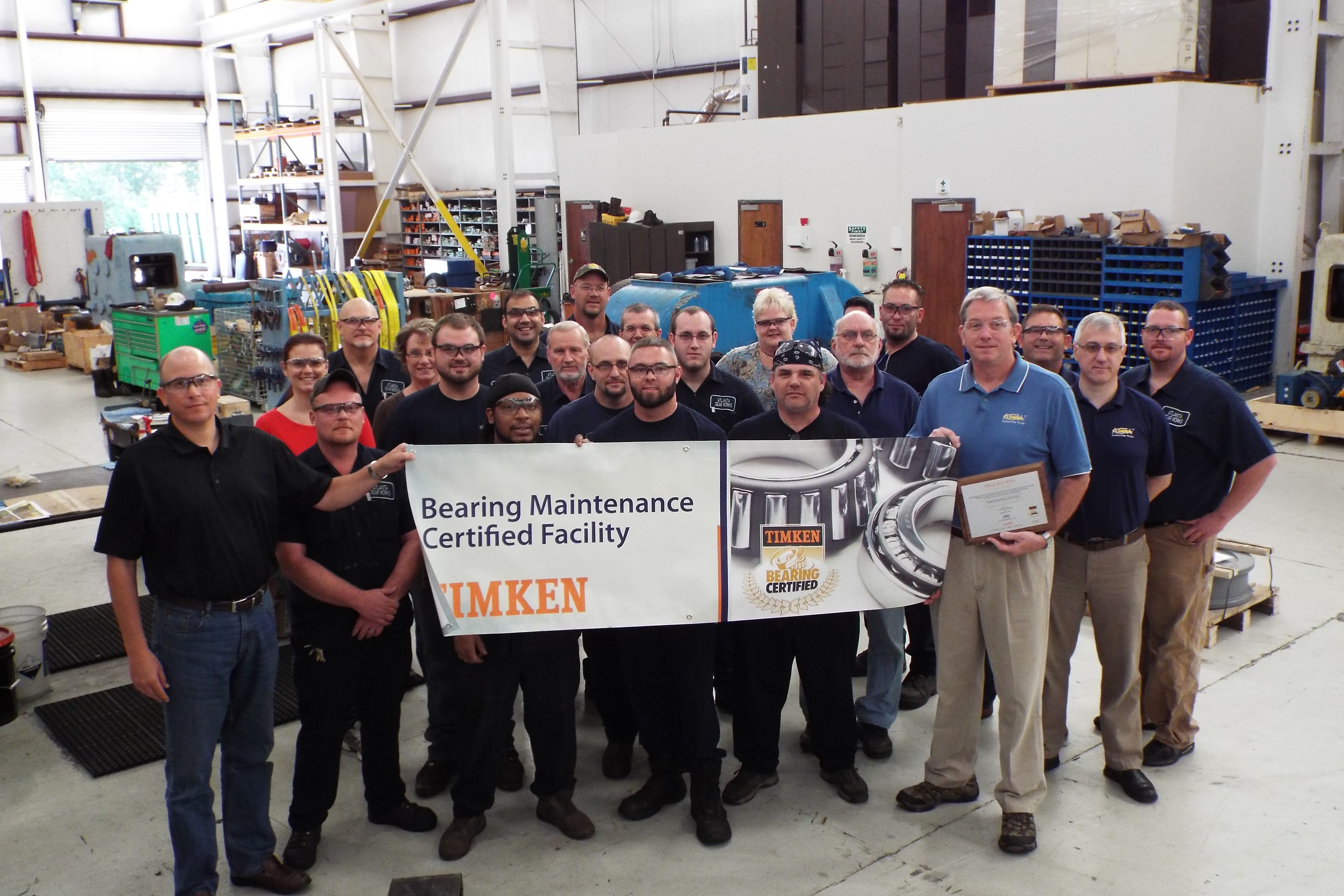 Everybody at AGW – from the shop floor to the front office – gets training. As a result, we have earned some of the most prestigious certifications in the industry.
To foster accountability and responsibility throughout the company, we offer performance bonuses to the people in our shop, and our leadership team follows the Entrepreneurial Operating System (EOS), which involves quarterly training throughout the year.
In addition, our leaders all participate in industry organizations, including TAPPI, AGMA and AIST.
Our Plant
Our 34,000-square-foot plant is a work in progress, with a 10,000-square-foot addition planned for the near future. We invest in new equipment every year with four main goals:
Improve our quality
Increase our capacity
Reduce our response time
Solve more complex problems
Some of our recent acquisitions, for example, are a gear checker that enables more precise reverse-engineering, a CNC horizontal boring mill and a CNC gear hobber.
Our Processes
Years ago, we decided the only way to deliver the quality we know you want and need was to vertically integrate. So, we have a full in-house machine shop that can handle everything from machining new shafts and spacers to re-machining bores in a gearbox housing and can cut spur, helical, double-helical and worm gears.
We also have a full engineering department that enables us to rebuild all makes and models of gearboxes and create new gears and gearboxes from samples and/or prints. And we do it all using only U.S.-made steel – the best steel in the world.
Facility
 34,000 sq. ft. on 2.3 acres
45-ton overhead crane capacity
Cranes
26-foot under hook
30-ton overhead crane
10-ton crane
5-ton bridge cranes
15 Jib cranes up to 2 tons
Fork Lifts
One 18,000 lb. capacity
Two 6,000 lb. capacity

Gear Cutting
 8 Gear cutting machines capable of up to 96″ in diameter, 3/4 DP

G&E 96
2 G&E 72
G&E 60SB
Pfauter P1500
Pfauter P400
GHO-500 CNC gear hobbing machine
Fellows #7 gear shaper
Gear Grinding
Up to 47.25″ (1200mm) in diameter, 1 DP, up to AGMA Class 15

Kapp Niles ZE 1200 profile grinding machine
Kapp Niles ZE 400 profile gear grinding machine
Gear Checking
Pentagear Next Dimension ND 300 gear checker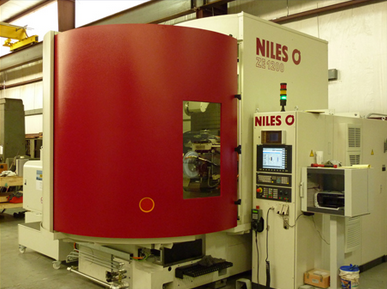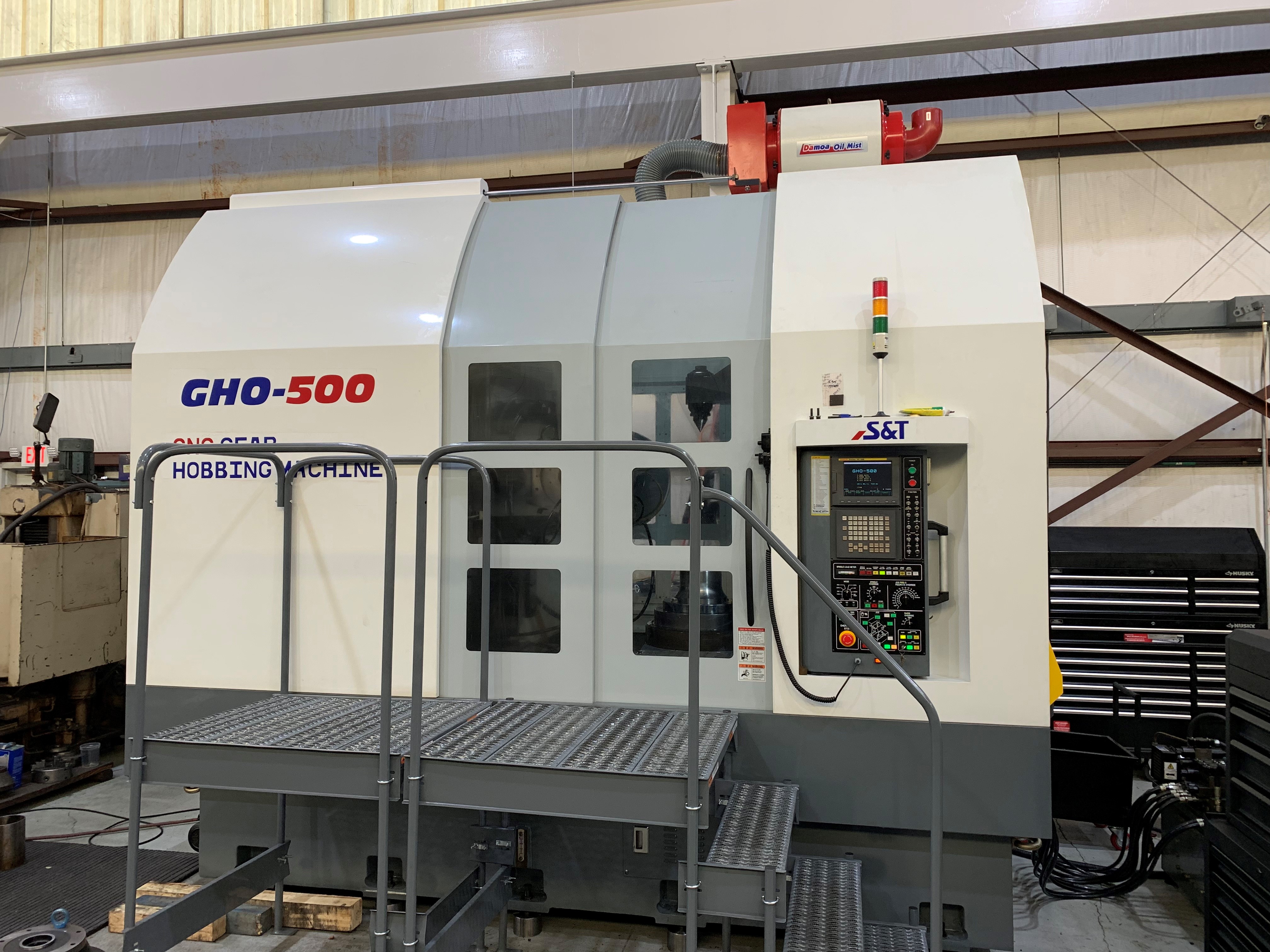 Machine Shop
HNK HB-130C CNC horizontal boring mill – 130 mm spindle 88" x 118" travel
S&T ST10/14VM VTL
Manual lathe 26" diameter x 120" L
Manual lathe 22" diameter x 90" L
Fryer Easy Turn CNC lathe, 30" diameter x 120" L
Mazak QT400 CNC lathe, 24" diameter x 80" L
Mazak QT300 CNC lathe
Hwacheon Cutex 240A CNC lathe
Fryer MC-40 vertical machining center
Sharp CNC vertical machining center
(2) Mitts & Merrill key seaters up to 3" keyway
General Equipment
Parts washer with 60″ working height, 84″ table diameter, and 15,000lb load limit
Paint and grinding booth
400-ton horizontal press
MIG welder
Stick/Tig welder
SIFCO selective plating machine
Inspection
Faro arm measuring machine
Testing
Test motors from 10 to 60 HP
Dynamic Balancing
2-plane dynamic balancing up to 8,000 lbs.