Founded in 1988, AGW began stocking and servicing Beloit differential gearboxes, PIV's and transfer cases for line-shaft paper machines across the country. Today, we have grown and expanded our capabilities to rebuild any and all brands of process-critical gearboxes such as pulpers, paper machines, vacuum pumps and other gearboxes used in the paper-making process. In addition to gearbox repair, we provide world-class field machining and other field services. Whether it is a washer drum journal, a dryer section bore or a critical gearbox that needs to be rebuilt in place, our Field Machining and Services division can help.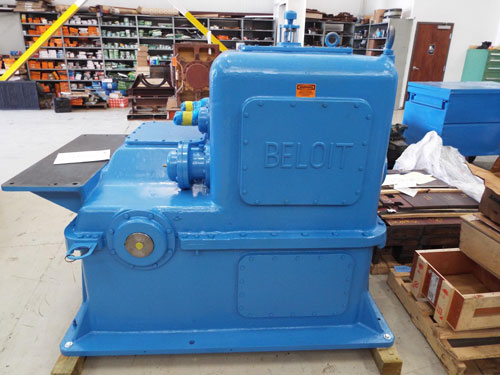 Rebuilt Beloit Differential Gearbox
We repair any make, any model, anytime, anywhere.
Find out why pulp and paper mills throughout the country have relied on us for over 30 years. Contact us any time – 24/7.