We repair, rebuild and troubleshoot any and all brands of gearboxes used in the steelmaking process. Whether it is a rolling mill, straightener, ladle car or other process critical gearbox, our years of experience in steel enable us to quickly assess equipment for potential problems and repair or rebuild as necessary, reverse-engineering all components to equal or better quality than original. Our Field Machining and Services crews can perform gearbox inspections and rebuilds in place or can provide in place line boring, journal turning, flange facing and base milling.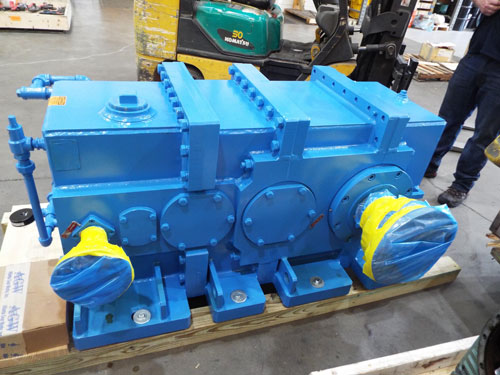 Rebuilt Ladle Car Gearbox
We repair any make, any model, anytime, anywhere.
When steel mills across the country have a problem, they call us first. Shouldn't you? Contact us anytime – 24/7.