In December we took delivery of our latest investment – an HNK VTC-16/20R CNC Vertical Turning Center. This amazing lathe updates and increases our in house turning capacity. While most manufacturers rely on third parties for this kind of machining, we're bringing it in house to assure the high quality we're known for on even the largest components. The benefits to you, our customers, are numerous.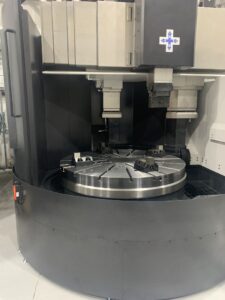 At 40 tons, this machine is a monster – the most modern, largest-capacity lathe in our shop. Our team has gone through extensive training to get the most out of it. So why did we go to so much expense and effort? Because we continually invest in our plant, people and processes to bring you the highest quality components and rebuild you expect. This investment allows us to control quality and lead time on large components.
HNK VTC-16/20R CNC Vertical Turning Center Specs
Turning Diameter Capacity:
78.70"
Table Size:
63.00"
Turning Height Capacity:
63.00"
Table Load Capacity:
17,600 lbs.
Table Motor:
60 HP
Spindle Motor:
25 HP
Live tools:
24
Weight:
80,000 lbs.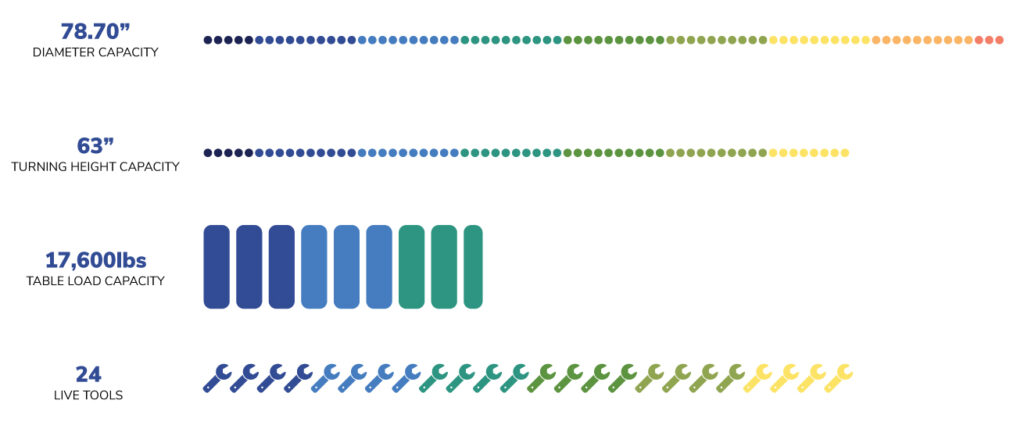 To you, this means the following benefits:
The highest quality components possible:
One of the most important factors influencing the quality of a product gearbox rebuild is the quality of its internal parts.
Faster turn-around time:
Dealing with outside machining vendors is a time-consuming, multi-step process. It is difficult to control not only quality but also lead time when machining is done at an outside vendor. Keeping all of this in house can save us days of time, which can mean a lot to you.
Greater cost control:
By machining large components in house, we avoid both third-party costs and shipping costs, which we would normally pass on to you. High-quality gears and components are required to insure gearbox reliability. By machining these parts in house, we can control their quality and the quality of the finished gearbox.
End result:
Because we build quality and reliability into your gearbox regardless of its size and complexity from the inside out, we can guarantee it will be repaired or rebuilt to equal or better quality than the original. This is your assurance that with proper maintenance and operation, an Atlanta Gear Works gearbox will perform for you reliably day in and day out for years to come.